River House Rental
10 Baxter Road, Goulburn Weir, Nagambie
Facilities/Amenities
2 bedrooms
1 bathroom
full kitchen
outdoor undercover BBQ area
wifi & Foxtel
air conditioning & heating
washer & dryer
linen & towels provided
children welcome
This 2-bedroom single-story home is situated on the Goulburn River with absolute river frontage and a jetty. It has been fully renovated and is a mere 90 minutes' drive from the Melbourne CBD. It is bright and airy and the views down to the river are stunning.
The home has 2 double bedrooms with a queen bed in each. All amenities have been renovated with a large kitchen, dining and living area overlooking the river. We can supply a very comfortable single bed if required; this may attract an additional charge.
The house has Foxtel and WiFi.
Outdoor living is catered for with a 3-metre outdoor undercover BBQ area with sink, cupboards, under counter fridge, drawers and a TV. This area is complete with a table and chairs to watch perfect sunsets over the river.
Whilst we encourage people to utilise the outdoor facilities we must also advise people that this is a close little community where all our neighbours are friends. The house is NOT a party house but is designed for families and friends to enjoy this beautiful setting.
Swimming, canoeing and lazing about the river is a highlight. But there is a strict policy of no diving or jumping from the jetty or bank due to unforeseen changes within the river. It is better to be safe than sorry!
For those who like their fishing or canoeing this is the spot for you. This part of the river has no ski boats. There is a large amount of natural structure and the river is tranquil and peaceful.
Nearby Attractions
The house is about 400 metres upstream from the Goulburn Weir and a public park with a children's playground. The weir is a very popular tourist attraction and well worth a visit.
The Goulburn Weir is Australia's oldest major irrigation structure and an engineering marvel of its time. It has been awarded international heritage status.
There is a pedestrian walkway across the weir, so visitors can take in and experience all the facility has to offer.
The Nagambie/Goulburn Weir region is famous for its lake, wineries, thoroughbred industry and river system. The great Black Caviar has been immortalised in a statue in the centre of Nagambie overlooking the lake.
House Rules
No parties/events
No jet skis/ski boats
No pets
THIS IS STRICTLY A NON SMOKING HOME. Cleaning fees may apply if this request is ignored.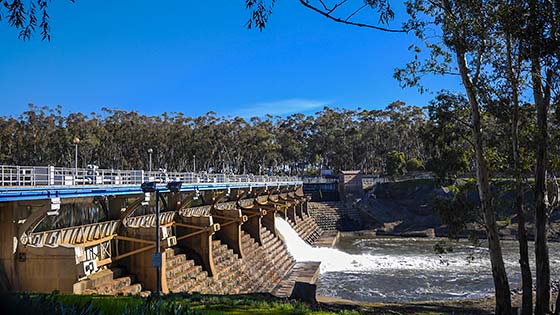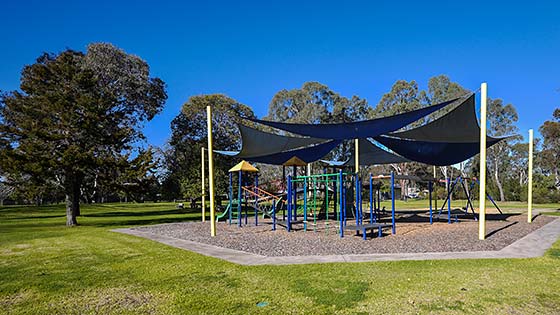 River House Availability
The calendar below shows (in blue) the nights of confirmed bookings for the River House. The calendar also shows (in green) Victoria public holidays and (in red) when our high season rates apply.
Make a Reservation – River House
$300 / night during high-occupancy periods: 20/12 until the end of April, long weekends, public holidays (including Melbourne Cup Day), school holidays and Nagambie rowing regattas
$280/ night during low-occupancy periods
The house has a minimum booking of 2 nights over a weekend and 3 nights over a long weekend. We are flexible for mid-week bookings. If you are wishing to book for periods of 5 days or more, let us know and we can work out a better daily rate.
Please read our Bookings and Cancellations Policy
To request a reservation, phone us on 0418 386 941 or use the form below: